I should preface this by saying I fail at grilling. Like, super fail. I've only grilled once and the result was so horrifying I haven't been able to stomach trying again.
But when Fresh & Easy had tri-tip on sale last week for $3/lb, I had to buy some. This was a bit of an experiment for both of us, since Kyle had never grilled a roast before, and I didn't realize he was out of aluminum foil, so there went the red wine idea. The result was still brilliant.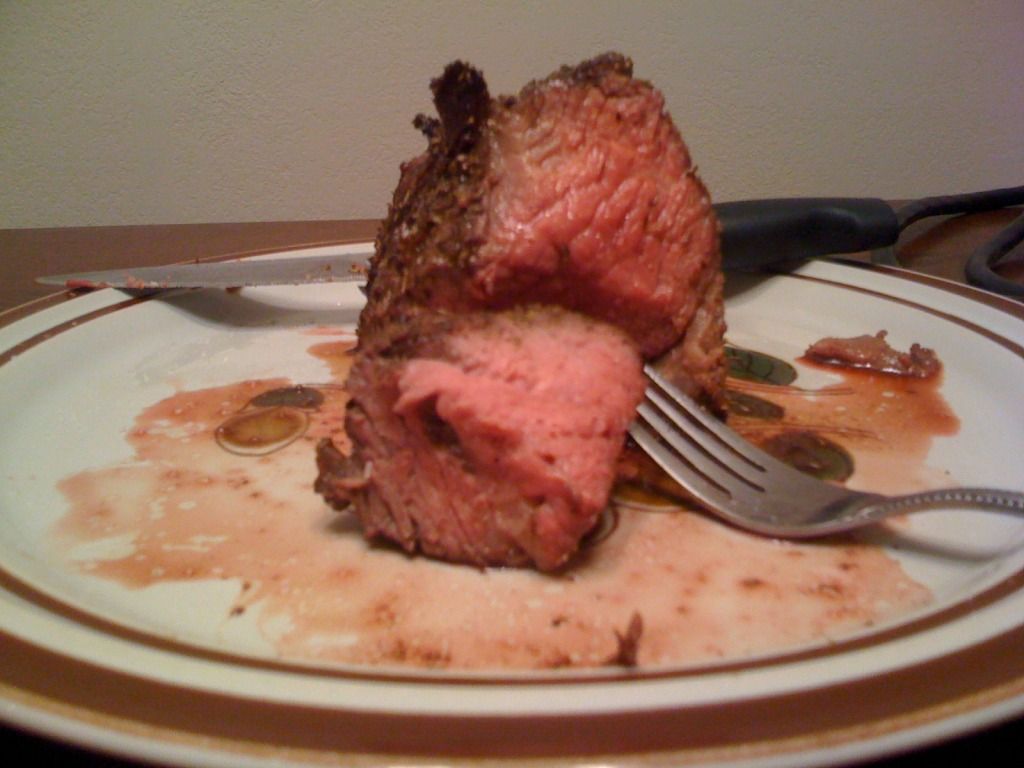 My photography skills haven't improved in my absence. Also, it didn't occur to me
to photograph anything until after I'd chowed down. Oops.
I rubbed it in sea salt, cracked black pepper, thyme, rosemary, and garlic powder. I added a dash of jalapeno powder as well (which is something I've only found in Arizona - sorry for you out-of-towners). Kyle plopped it on the grill with the gas on super low and let it slow roast for almost an hour.
Absolutely divine. Especially with the Valsacro Rioja Dioro 2005 we paired it with. On sale for $16.99 right now at work. Fantastic bottle.
Now is probably the time to apologize for disappearing for several months as well. Between a death in the family, college happenings, and the ex reappearing in my life, I've been a busy little bee and I either don't cook as often, or I forget to take photos. I plan on being back at least once a week with an update of some kind!
Ciao!