My mom used to make a super delicious soup during the winter when I was little. And since it's sort-of winter (okay, so it's not triple digits anymore and that excites me), I decided to try my own hand at it.
DELISH.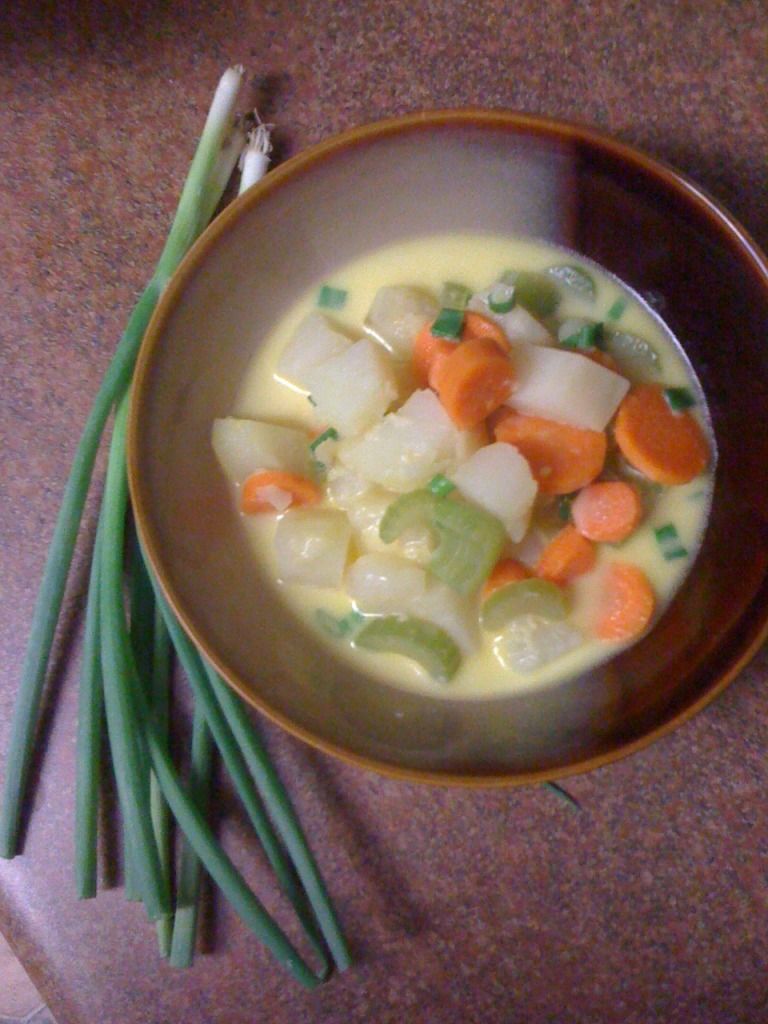 2 medium to large potatoes, peeled and cubed
2 stalks celery, chopped
2 carrots, chopped
2 cloves of garlic, minced
3 c. nonfat, low sodium chicken broth
2.5 Tbsp. butter
1 c. milk
1 Tbsp. cornstarch
8 oz. shredded sharp cheddar
2 green onions, chopped
Put your veggies in a pot with the garlic and cover with chicken broth. Bring to a boil and cook for about ten minutes, until everything is a little soft, but not mushy. Put your butter in there, too. Watch it melt and contribute tons of delicious fat. Combine your cornstarch and cold milk. Mix it well! No lumps. Dump your milk concoction in to the pot and stir everything. Throw in the shredded cheese and stir until it melts. Top with your green onions and serve!
This doesn't count as topping with green onions.
It was everything I had hoped it would be. The salted butter I used was just enough that I didn't have to add any seasonings. This is the perfect comfort food!
Enjoy! Ciao.