I am a terrible person, so I waited until the last minute this year to make my cookies before sending them out. I'm also super picky about my bananas (I won't eat them unless they're a little green), so I always end up with oodles of bananas in my freezer, waiting for cookies, or bread, or some kind of baked deliciousness.
That prompted my Banana Chocolate Chip Oatmeal cookies this year.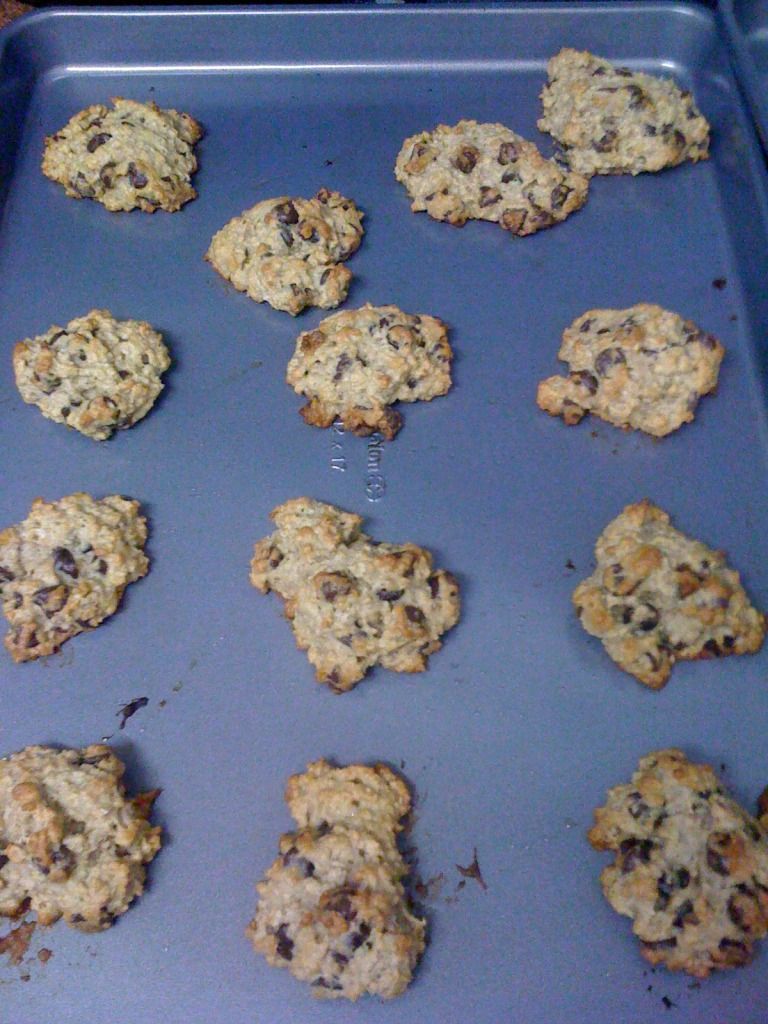 1 1/2 c. all-purpose flour
1 scant c. sugar
1/2 tsp. baking soda
1/2 tsp. ground cinnamon
generous 1/4 tsp. allspice
1/2 c. butter, softened
1 egg
3 bananas, mashed
2 c. quick oats
lots and lots of chocolate chips!
Preheat the oven to 375. Mix your dry ingredients, then fold in butter until mixture is a little crumbly. Add egg, bananas, and oats. Mix it all up again. Finish with lots of chocolate chips! Spoon onto a greased cookie sheet and bake for 13 minutes.
Then take pictures with a better camera than my phone.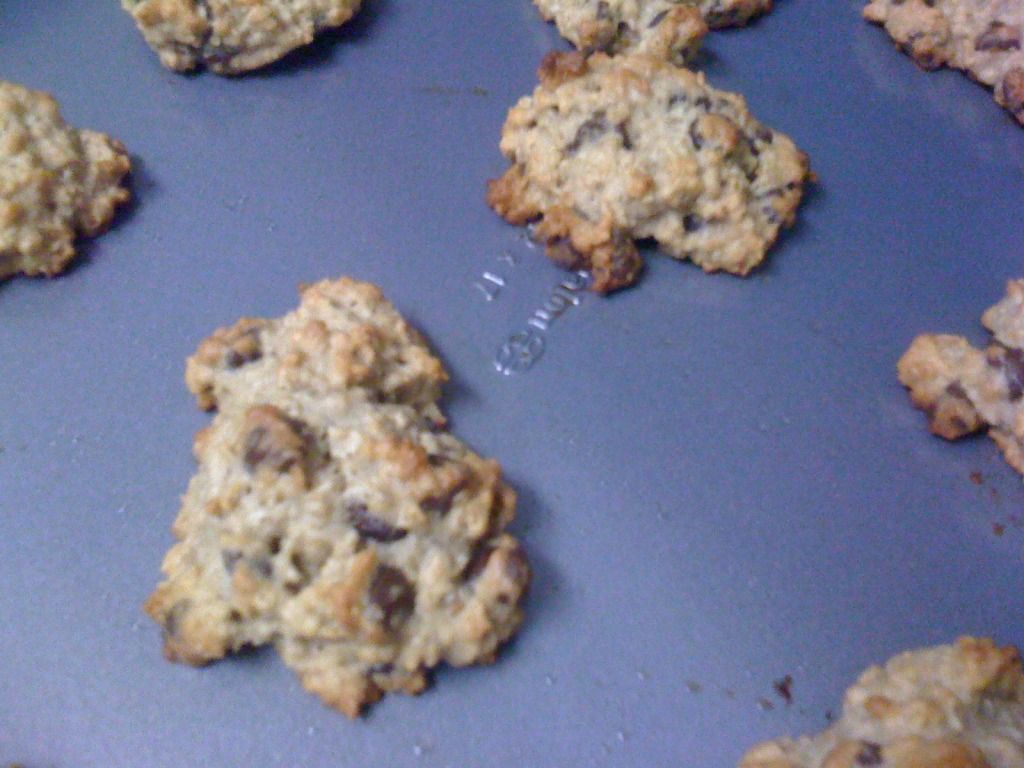 Enjoy! These are super moist cookies - best enjoyed within a few days, but will keep for about a week.
Another big thanks to the three ladies who sent me delicious cookies this year, as well as the organizers for putting in all the hard work required behind the scenes!
xo